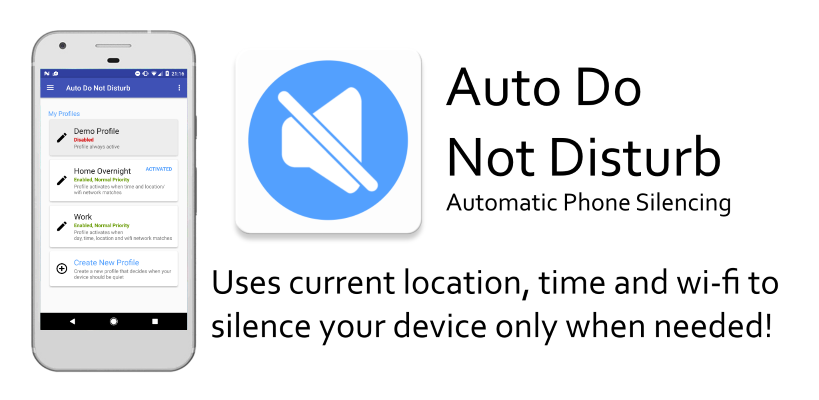 Ever forgotten to take your phone off of silent mode? Ever had your phone ring during your morning meeting or in class? If so then this app fixes that!

Auto Do Not Disturb is a highly configurable app that can use the current time, your current location and your currently connected Wi-Fi network to automatically change your device's ringer mode or 'Do Not Disturb' (Marshmello+) setting.

For example you can specify that when at work you want your phone on vibrate and when at home overnight on weekdays that you want your phone to be put into 'Priority Only Do Not Disturb' mode - This mode is a part of Android Marshmello+ which allows you to specify 'priority' notifications to receive and even has support for calls to only ring if they dial twice.